FISHING THE EASTERN SIERRA
Trout Season Opener Update: As of May 22, 2020 (at midnight) restrictions for Mono County will expire, in response to requests from the Mono County Board of Supervisors. Fishing can resume on May 23, 2020
Please see memo: Memo from Director Bonham regarding Mono County (5/22/20) (PDF)
Throughout the Eastern Sierra you can find just about any kind of fishing experience you are looking for. Whether you are on a family trip, are a serious fisherman, are fishing to relax or anything between, the Eastern Sierra offers many choices. From alpine lakes, to boulder hopping streams, to rivers meandering through treeless meadow, you will find it here.
Kittredge Sports is the one stop spot for all your fishing needs. We have a full tackle section for the spin, bait or fly fishing angler. We have you covered from accessories, to rods, to the ideal fishing clothing for this area. Need line on your spool? With our Berkley line winder, you have the options of 2lb, 4lb or 6lb line. We are also an authorized License Agent for the CDFW and can issue all available types of licenses through the CDFW Internet Point of Sale system. Below on the page you will see the 2018 rates.
The store is staffed with avid fishermen that can give you up to date scoop on all the local waters. The knowledgeable staff is also happy to help and guide you, so you have the best possible experience during your next fishing adventure. Feel free to contact the shop or just stop in to get the most recent fishing information.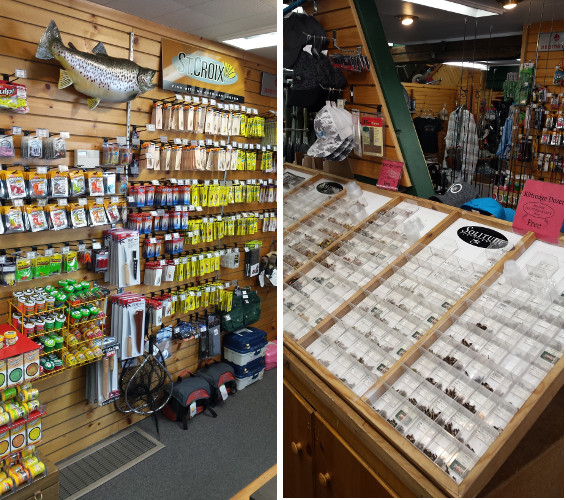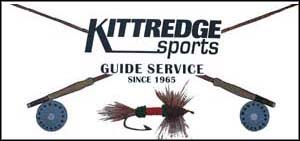 Kittredge's has a fine history of providing fabulous guided fishing trips on Eastern Sierra waterways around Mammoth Lakes. We offer Full-Day and Half Day trips on streams and stillwaters tailored to suit your needs. A guided trip for beginners or experienced anglers includes instruction that builds a basic foundation necessary to catch fish while providing you a unique and memorable experience.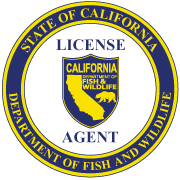 CDFW – 2019 Sport Fishing Fees and Descriptions
Valid January 1, 2019 through December 31, 2019:
**Free Fishing Days for 2018 are July 6th and August 31st
Annual resident sport fishing license $49.94
1-day resident/nonresident license $16.20
2-day resident/nonresident license $25.10
Annual non-resident sport fishing license $134.74
Non-resident 10-day sport fishing license $49.94
Second Rod Stamp $15.69
Ocean Enhancement $5.66
Duplicate Sport Fishing License $11.06