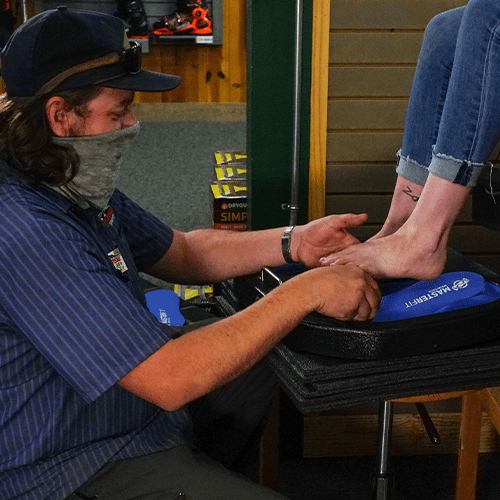 PROFESSIONALLY TRAINED & CERTIFIED BOOT FITTERS
We have an equipped team of bootfitters that have attended certification classes and earned their certificates to be one of the best bootfitters in the United States. Each of our certified bootfitters have been trained in athlete assessment, footbed construction, boot stretching and grinding, stance alignment, liner modification, shell modification, and race-specific bootfitting techniques.
We have boot fitting appointments available daily!
Book an appointment and feel the difference on the slopes