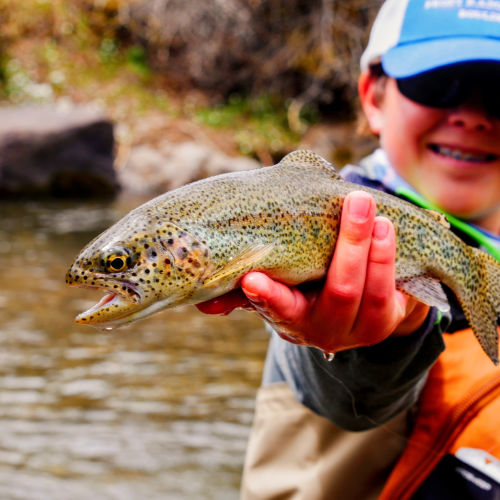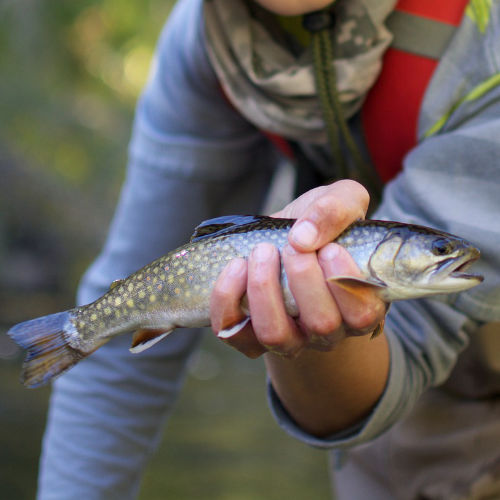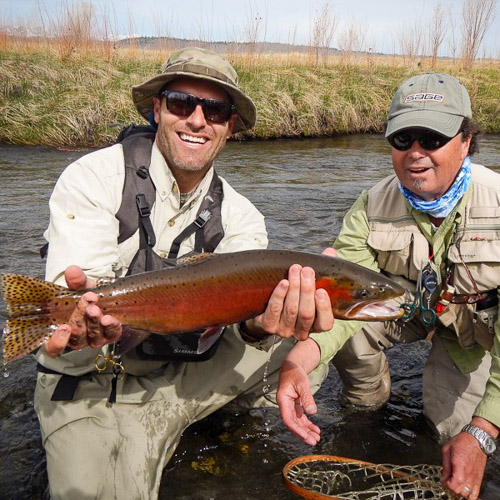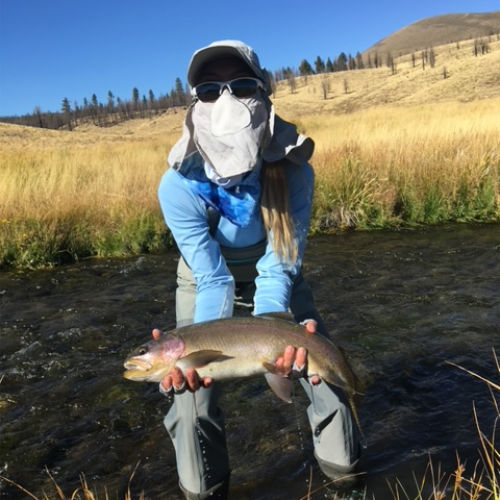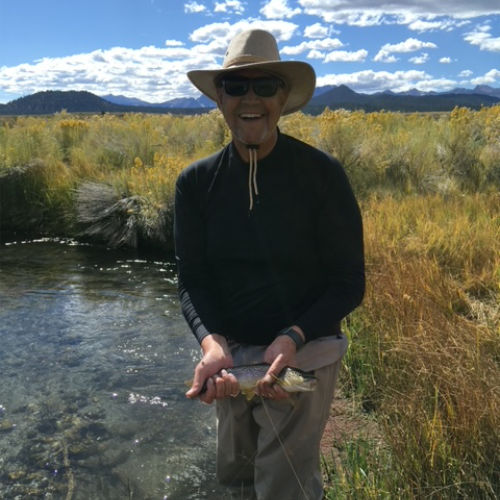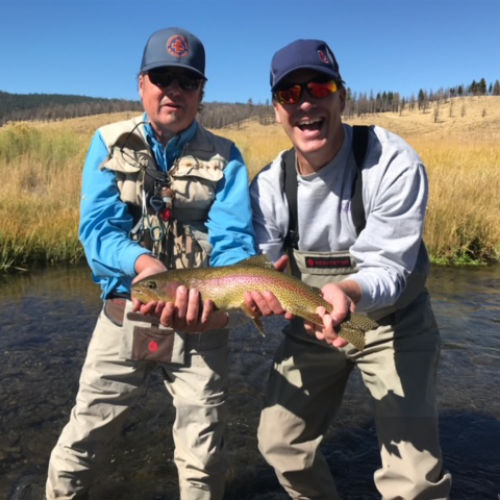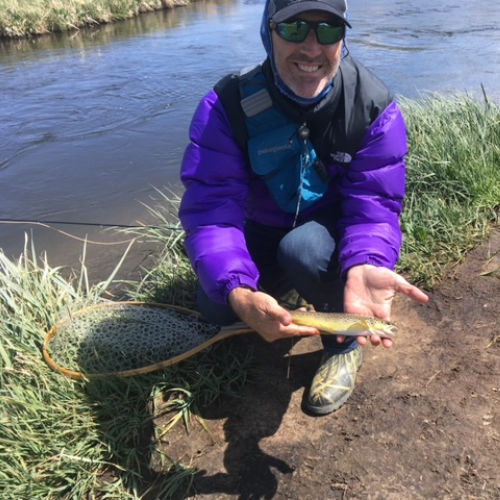 LOCAL AND PROFESSIONAL GUIDES TO TAKE YOU TO THE BEST FISHING HOLES OF THE EASTERN SIERRAS
A GUIDE SERVICE FOR EVERYONE FROM BEGINNER TO PRO, OUR GUIDES WILL SHOW YOU THE EXPERIENCE OF A LIFETIME
FISHING FOR A HALF-DAY? WE HAVE MULTIPLE RATES TO ACCOMMODATE YOUR PERFECT DAY OF FISHING
The store is staffed with avid fishermen that can give you up to date scoop on all the local waters. The knowledgeable staff is also happy to help and guide you, so you have the best possible experience during your next fishing adventure. Feel free to contact the shop or just stop in to get the most recent fishing information.
2023 FLY FISHING GUIDE RATES
FLY FISHING GUIDE RATES
| | | |
| --- | --- | --- |
| | 5 hours | 8 hours |
| 1 Person // Fly Fishing | $350 | $450 |
| 2 People // Fly Fishing | $425 | $550 |
| 3 People // Fly Fishing | $525 | $675 |
Looking for information on Fly Fishing?
Meet your KITTREDGE SPORTS GUIDES!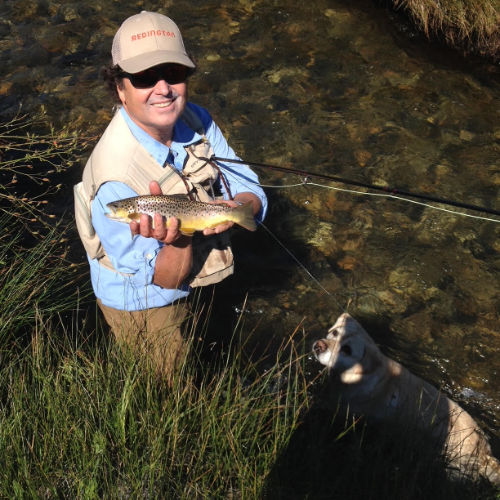 TERRY
Specialty:
Fly Fishing
My name is Terry Lucian I am a 3rd. generation Californian who grew up in Anaheim California fishing for bluegills with my father. I moved up to Mammoth Lakes in 1978 to learn to ski better and I soon discovered the beauty of summers in the Sierra Nevada. In the early 80's while backpacking with my buddies I was introduced to fly fishing and it has been my passion ever since. I have been flyfishing from Alaska to Mexico and all over the west. I started guiding in 2000 and I feel I am a patient guide with people of all age's beginner to expert. My years of experience and knowledge of the area allows me to put you on the right water and make your trip enjoyable and successful.
STEVE
Specialty:
Fly Fishing
I grew up fishing the lakes and rivers of the Eastern Sierra and have spent much of that time perfecting fly-fishing techniques. With a lifetime of experience and over ten years guiding, my knowledge of the water, patience and ability to teach and share fly fishing with others always makes for a memorable day. Whether it's your first time, you're looking to hone skills of your own or you are a seasoned angler looking for an epic day on the water you will be in great hands.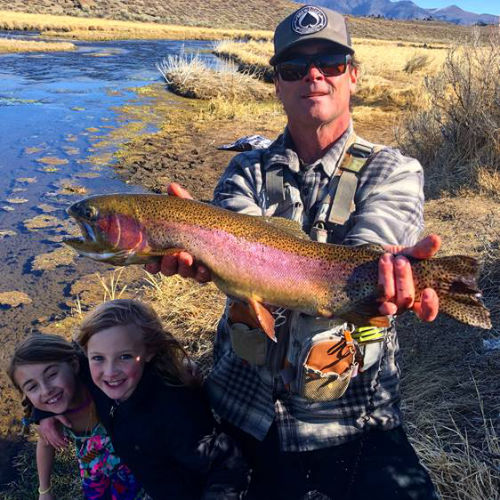 DAN
Specialty: Spin &
Fly Fishing
I love fishing. I started fishing as a young child and it has been a passion my entire life. In my fishing guide service I take out people of all levels of fishing experience, and love the beginners. Helping a kid catch their first fish and seeing the smiles of family is what it is all about for me. My background in education comes through on the guide trips, I'm trying to teach a little as we have fun fishing . -Dan
CHRIS
Specialty:
Fly Fishing
While skiing brought me to Mammoth, fly fishing quickly became the all-encompassing hobby turned addiction of choice. Along with classroom instruction at Mammoth High School, I started the well-known Mammoth High School Fly Fishing Club in April 2006, which helped build the groundwork to guiding today. I spent a couple of years early on in my fly fishing endeavors working in another fly shop in town during the summers, gradually beginning to guide, until being picked up as a fly fishing guide by Kittredge Sports in 2009.
I guide mainly during the summer, but also weekends and holidays during the school year. Rivers and lakes. Tenkara and Western rods. My favorite waters to fish and guide include the Owens River, Hot Creek, Rush Creek, Rock Creek, San Joaquin River, and Crowley Lake. Teaching comes naturally to me, and I enjoy instructing anglers of all ability levels on the local waters. I've also spoken to several fly fishing clubs over the years, and have a wealth of knowledge and knowhow to share with you.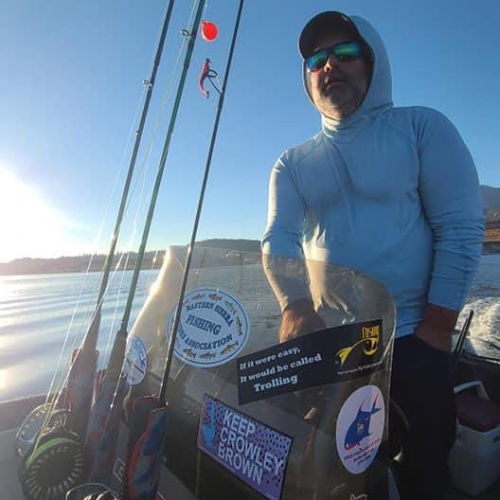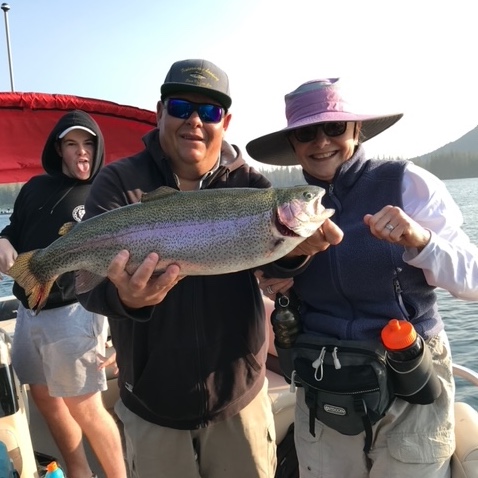 SHON
Specialty:
Pontoon Boat for Family Adventures
My name is Shon Eastridge and I've been a resident of the Eastern Sierra for over 22 years. I grew up in the South Bay fishing on commercial fishing boats with my dad. As long as I can remember I've been on boats and fishing has been apart of my life.
I have a very comfortable and spacious 20ft. pontoon fishing boat with everything you need for fishing the Sierras.
I really enjoy teaching people and kids how to fish. Casting, tying knots, and putting on your own bait on is just a few things I teach.
Everyday day on the water is a new experience and I hope to share the morning with you and your family for the best fishing experience in the Eastern Sierras.
DON
Specialty:
Crowley Spin & Trolling with a Boat
I am a 50 yr Eastern Sierra resident with 16 yrs of guiding experience both in the Mammoth Lakes basin and Crowley Lake area. Recently I have been solely guiding Crowley Lake. My trips are trolling trips for the magnificent rainbow, brown and cutthroat trout that reside in Crowley Lake. I meet clients at the lake and board my Alumaweld floating tackle shop to search out these fish. All tackle and lures are provided and most trips are morning 1/2 day trips. I enjoy teaching or helping both young and old fisherpersons to try for personal bests or just a fun day out on the lake.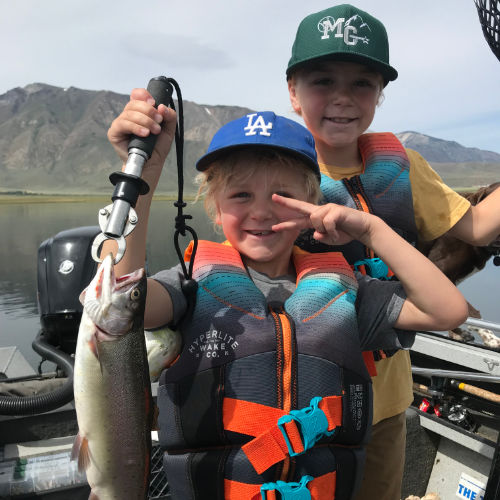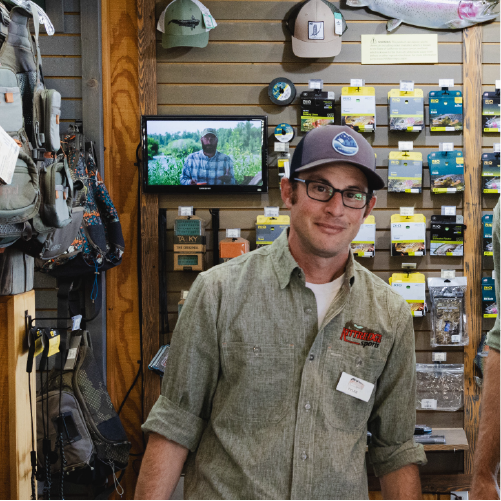 TYLER
Specialty:
Fly Fishing
As a second generation fly fishing guide I was taught that a successful trip consists of safety, fun and learning. I have applied this philosophy throughout my career. I grew up splitting my time between Bishop California and Idaho fishing, the Henry's Fork. After receiving my bachelors degree from the University of Montana, I started spending my summers guiding in Bristol Bay Alaska. I'm looking forward to putting my skills to use for Kittredge Sports.
SKYLER
Specialty:
Fly Fishing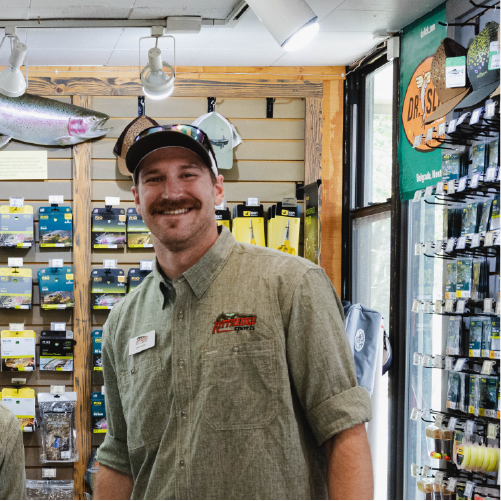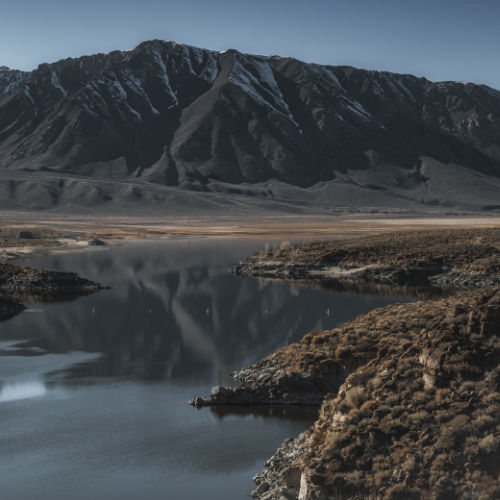 ANDREW
Specialty:
East Walker River Fly Fishing