Technical clothing does not have to be stiff and boring.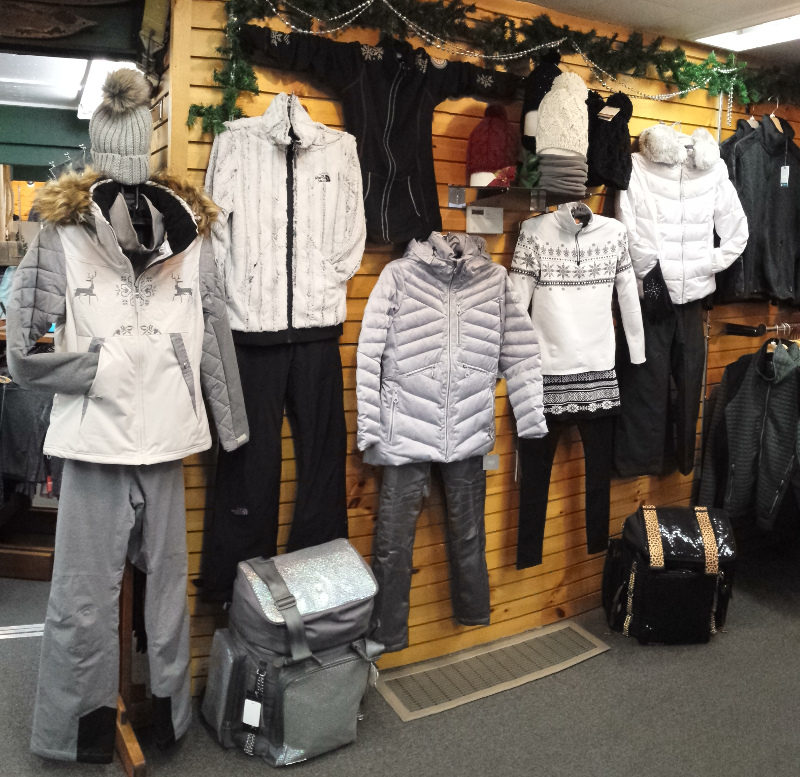 With all the new fabrics out on the market, you can achieve a technical product that is completely weather proof as well as fashionable. We take pride in educating ourselves in all the latest fabrics so we can inform and help with all our customer's needs. The companies we carry provide exceptional weather proofing along with beautiful fabrics and style.
Check out Street Wear division for women. We will be carrying longer down coats, beautiful sweaters and leggings along with technical and fashionable turtlenecks and tops. Fashionable hats, scarves and gloves will be available to accessorize with your favorite outfit.
Our kid's department features affordable clothing from Quiksilver, Obermeyer and Roxy. These clothing lines let the kids look good and stay warm and dry at the same time.
Who says underwear must be boring? We carry Hot Chilly's in several weights, plus Smartwool and Terramar for the more technical person. They offer technical yet soft, beautiful fabrics that keep you warm and comfortable through all kinds of weather conditions.
Questions on availability or to request a special order call:
(760) 934-7566
info@kittredge.net
CLOTHING MANUFACTURERS
Men's Outerwear: Adidas, Armada, Descente, Flylow, Helly Hanson, Marmout, Mt. Hardwear, Obermeyer, Outdoor Gear, Spyder, TNF, Quicksilver
Men's Sportswear: Basic Options, Hippy Tree, Kavu, Old Ranch, Sherpa
Women's Outerwear: Adidas, Armada, Aventura, Descente, Flylow, Helly Hanson, Mammut, Marmount, Mt. Hardware, Nils, Obermeyer, Outdoor Gear, Roxy, Spyder, TNF
Women's Sportswear: Alp-N-Rock, Aventura, Basic Options, Hippy Tree, Kavu, Krimson Klover, Sherpa
Kid's & Children's: Obermeyer, Roxy, Spyder, Quicksilver
Baselayers: Hot Chillys, Nils,  Smartwool, Terramar