SPIN FISHING THE EASTERN SIERRA
Looking for a fishing guide? Click HERE to see all of our guided trips.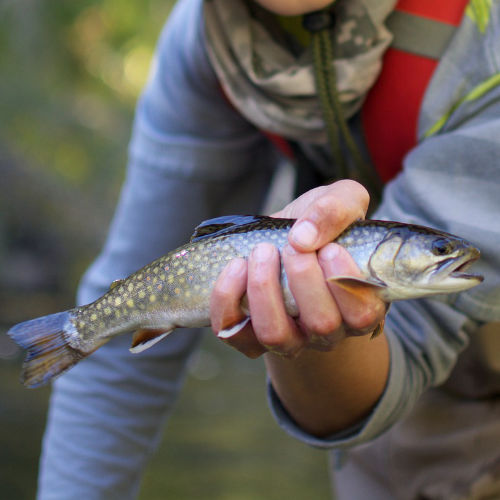 HAVE A FUN AND RELAXING GUIDED DAY
Being home to some of the most beautiful lakes in the world Mammoth Lakes and The Eastern Sierra also is also home to some of the most fun fishing spots in the world. Here at Kittredge Sports, we have the time and experience in the area to show you the best day on the water. Book a day or half-day with one of our world-class guides.
LOTS OF CHOICES ON SPIN FISHING GEAR
Kittredge Sports has a variety of gear from different brands to get the perfect equipment for your day of fishing. Com in and speak with one of our equipment experts on the floor to get you ready for your day out on the water.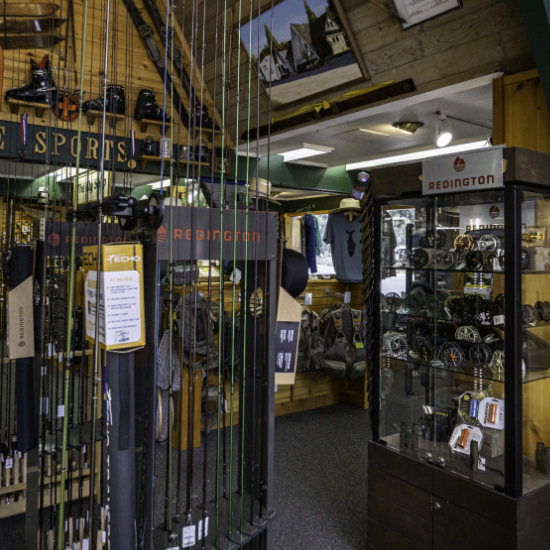 Premium fishing brands we have in-stock!
Brands we carry in the shop include Rio Products, Redington Products, Echo Fly Rods, Orvis Products, Lamson Fly Reels, Outcast Products, Dr. Slick, Fishpond, Solitude Fly Co., Umpqua Fly Co., Fulling Mill Fly Co., Loon Products, Rep Your Water, Tenkara USA, Tenkara Rod Co.
Common SPIN fishing catches around Mammoth Lakes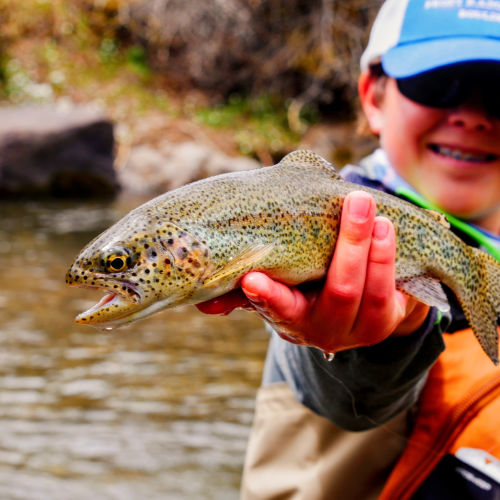 A beautiful species of fish. Rainbow trout are stocked in lakes surrounding the Eastern Sierra area. These fish put up a fun and resilient fight to make for an awesome day of catching with the whole family.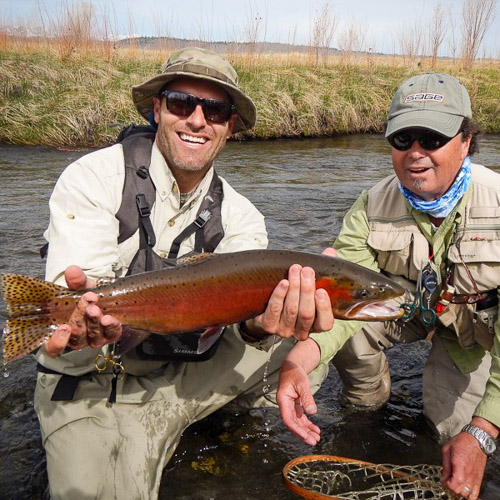 Known as one of the most beautiful fish in the world and native to the Sierra Nevada. The Golden Trout can be found all over the local area and are very rewarding to catch. You have to catch one and see for yourself.
The favorite catch for so many locals in Mono County. Brown trout in the area are huge and can be tricky to reel in. They are a smart species and can be very picky about what they like to eat. Catch one with our guides!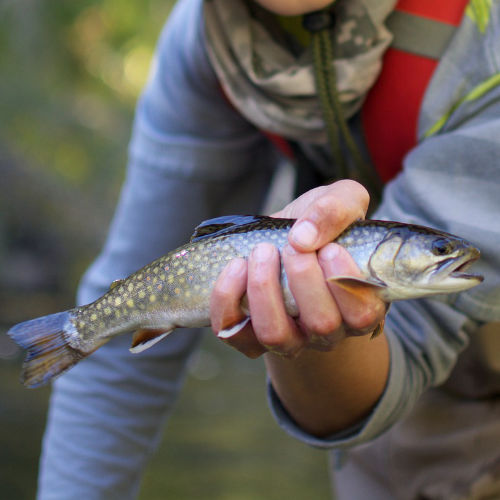 Brook Trout are aggressive and competitive fish. These fish live in the higher elevation lakes around Mammoth Lakes. Very hungry and wanting to be the first to the food, you can throw just about anything in-front of them for a bite!
THE BEST Spin fishing SPotS AROUND MONO COUNTY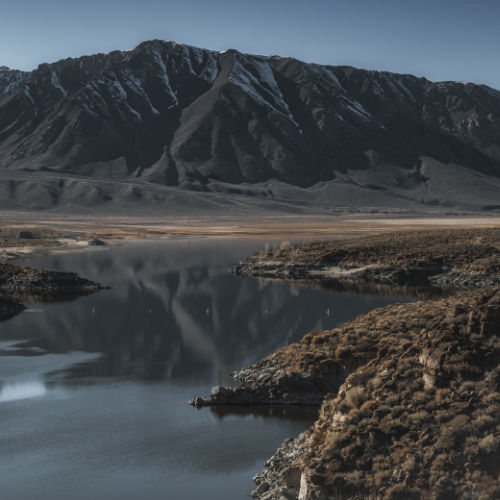 Crowley Lake is located just a few minutes south off of the 395 from Mammoth Lakes. Offering shore and boat fishing it is easy to find a private fishing spot even on busy holidays.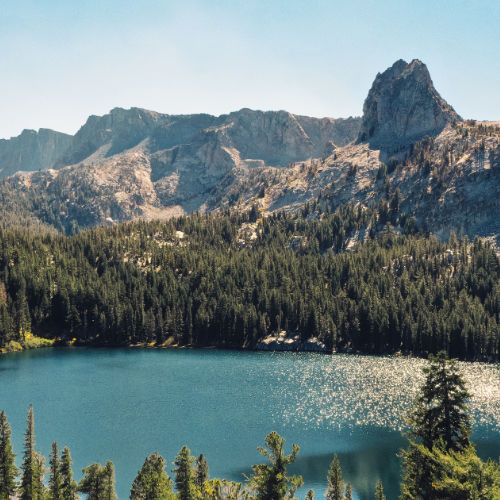 Tucked away at the top of the Lakes Basin in Mammoth Lakes, Lake George offers stellar fishing and beautiful views of Crystal Crag and the Mammoth Crest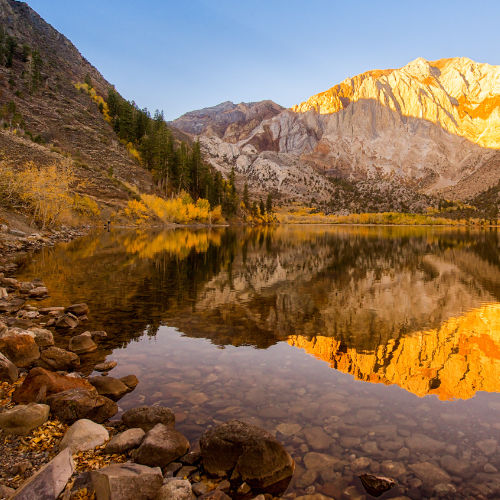 Surrounded by towering mountains, beautiful landscapes, and an awesome trial to get around. Convict Lake is one of the most iconic fishing spots in Mono County.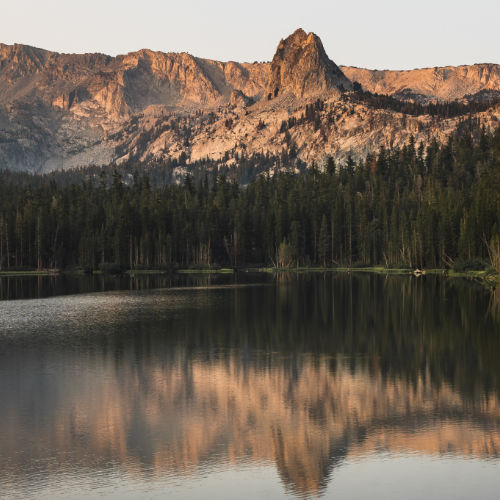 Lake Mamie is one of the most underrated lakes for fishing in the Eastern Sierra. Tucked in trees this lake sees very little wind and lots of fish in crystal clear water.
YOUR ONE-STOP FISHING SHOP
The store is staffed with avid fishermen that can give you up to date scoop on all the local waters. The knowledgeable staff is also happy to help and guide you, so you have the best possible experience during your next fishing adventure. Feel free to contact the shop or just stop in to get the most recent fishing information.
GET YOUR FISHING LICENSE HERE
Kittredge Sports is the one-stop spot for all your fishing needs. We have a full tackle section for the spin, bait, or fly fishing angler. We have you covered from accessories, to rods, to the ideal fishing clothing for this area. Need line on your spool? With our Berkley line winder, you have the options of 2lb, 4lb, or 6lb line. We are also an authorized License Agent for the CDFW and can issue all available types of licenses through the CDFW Internet Point of Sale system.