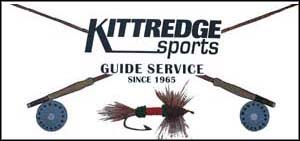 Kittredge has a fine history of providing fabulous guided fishing trips. Many of you have enjoyed trips with Bob, Susie, Dave and Fred in the past and realize just how serious we are about our fishing. We have assembled a group of guides that are equally as serious and talented. The Eastern Sierras provide us with a multitude of water types and locations to help fulfill your goals. We can provide everything from fly-fishing to bait fishing, boat trips to hiking trips, all with your concerns in mind. Stop by and see Terry and our professional staff for all your fishing needs.
OUR GUIDES: Don Meier (Trolling-Spin-Boat) – Chris Leonard (Fly-Boat-River) – Andrew Sears (Fly-River) – Steve Curran (Fly-River) – Terry Lucian (Fly-Boat-River) – Tom Petersen (Fly-River) – Shon Eastridge (Spin-Boat) – Jim Stimson (Fly-River)
FLY GUIDE CHRIS LEONARD'S EDUCATIONAL SLIDESHOWS ON LOCAL WATERS:
Wintertime techniques and tactics on the Lower Owens in Bishop.
Mammoth fisheries summer trifecta of Hot Creek, Upper Owens and San Joaquin. And a little on the Easter Walker and Crowley Lake.